RBH drums artists are musicians who are customers first; customers who believe in the instrument; customers who become part of the RBH family. RBH artists are true musicians who exemplify hard work, tasteful playing and overall class. RBH is proud to have the following artists on board as endorsing artists.
---
Mark Lomax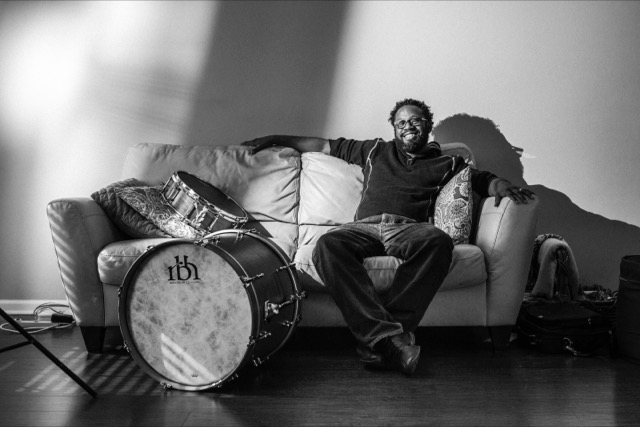 Inarhyme Recording artist and RBH Drums endorsee Dr. Mark Lomax, II has led his own groups and has been featured as a member of the Marlon Jordan Quintet, Delfeayo Marsalis Sextet, Ellis Marsalis Quintet and Azar Lawrence/Edwin Bayard Quintet. He has also performed with jazz legend Clark Terry, as well as saxophonists Billy Harper, Bennie Maupin, Victor Goines and Wessel "Warm Daddy" Anderson. Lomax has also toured with many local and regional bands playing a wide variety of styles, from folk, blues and rock to funk, gospel, R&B and hip-hop. As a composer, he has written jazz, gospel and classical works, and his orchestral arrangements of gospel songs have been played by the Nashville Symphony Orchestra and National Symphony Orchestra, as well as the Czech National Symphony. He has produced eight recordings for his BMR label that range from traditional and more avant-garde jazz to gospel music for children. Lomax holds a Doctor of Music Arts in composition and theory.
---
Eli Adelman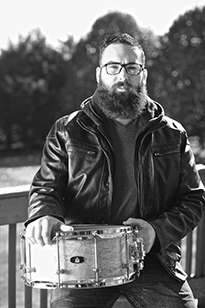 Eli's passion for music started at the age of six when his parents encouraged him to start violin lessons. After three weeks, Eli decided that he was meant to be in the rhythm section of the local orchestra and moved on to cello. At the age of ten Eli realized that his father, who was a drummer in a local Blues band, had a drum kit stored in the attic, and he developed an interest in that instrument.
Armed with a pair of sticks and the desire to learn, Eli set out to play the drums. After about a year, Eli and his friends started his first band, a Punk Rock band called The Elm Street Rebels, which was heavily influenced by The Ramones and The Sex Pistols. With a steady diet of Blues, Classic Rock and Punk Rock, Eli had great drummers to look up to.
Throughout high school Eli worked as a drummer, playing weekly at church and with various bands. His studio debut was made in Newbury Media Studios of Woburn Massachusetts. At the age of seventeen Eli moved out of his parent's house and half way across the country to Detroit, Michigan, where he began a six-month-long music internship at Base Church. While an intern, Eli worked with CCM great Russell Fragar.
Upon his return to Massachusetts Eli worked with local artists such as Jon Rogers, Driving D.W. Home, Matt Jackson, Nothing's The Rule, Angie Miller, Bryce Bachelder, Anna Goldthorpe and the Gordon College Evening Chapel Band.
After managing at The Drum Shop North Shore for a year, Eli relocated to Nashville, Tennessee. He is currently writing and playing with The Matt Nicholls Band.
---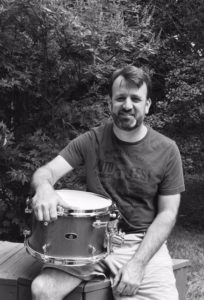 Scott Smith
Scott Smith has been playing percussion in the Hampton Roads area since moving there in 1989. First at Kellam High School in Virginia Beach as a member of the marching band, jazz band, and wind ensemble. From high school, he went on to march with The Crossmen drum and bugle corps in 1992. After getting a degree in Management Information Services from Old Dominion University, he left the area to pursue an IT career in the DC area. Scott moved back to Virginia Beach in 2001 and soon after started gigging out regularly in the Hampton Roads area. After playing with several local bands, Scott joined Anthony Rosano and The Conqueroos in the summer of 2013. Since joining The Conqueroos, Scott's career as a drummer has really started to blossom. He has played on three albums (The most recent reaching #9 on the blues Billboard charts) and opened for several big name acts, including Train, Tab Benoit, Eric Lindell, and Gin Blossoms. Scott continues to gig with his band regularly in the 757 and is preparing for touring dates in Chicago and New Orleans and a festival spot in the 2017 Lockn' festival.